School Transport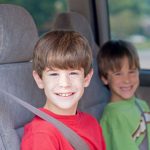 Safe and reliable
We take our responsibility very seriously. Safety is at the core of everything we do. We shuttle your precious cargo to 47 private and public schools on the West Rand.
Our transport service consists of 4 Quantum busses, one Mazda Marathon, 2 Suzuki's, and one private vehicle.
We transport to more than 50 private, high and primary schools including:
Adelaar
Bastion
KHS
Lantern
Roodepark
West Ridge
Constantia Kloof
Culembeeck
Discovery Primary
Havenga
Gustav Preller
Horison Laerskool
Horizon View Primary
Princess Primary
Ridgevale
Roodebeeck
Roodekrans
Curro Private Schools
Day Spring
Eagle House
Grace Christian School
Kingfisher
Kings School
La Salle College
Maragon
Young Potential School
Trinity House
Victoria House
Learn Right
Tutoring Works
We provide transport in the following areas:
Davidsonville
Roodepoort
Roodepoort-wes
Florida
Hillfox
Strubensvalley
Little falls
Honeydew
Lewisham
Luiperdsvlei
Lindhaven
Mindalore
Roodekrans
Wilropark
Helderkruin
Breaunanda
Krugersdorp
Witpoortjie
Groblerspark
Testimonials
Excellent transport service provide by Westrand Study Centre. When we send out the weekly plan for our children activity , they go the extra mile to accommodate them and give us a reply to say thanks.  This service is not only for the children but I also have a time back used the transport of…
Thanks you very much for the great service, I am not having second thoughts of changing the transport because of good services from your operators. They respect time, and that is good value that I am teaching my kids, that is no.1 priority.
Hi Amanda hoop dit gaan goed, man ek wil net gou vir jou baie dankie se dat jy vir ons gehelp het met Vervoer na en van Oliver Thambo lughawe , Gerrie was n baie vriendelike en aangename persoon en ons sal beslis weer van julle dienste gebruik maak .